David Ormsby, Inc. helps Illinois trade associations, non-profits, and other organizations get their message heard in Springfield and beyond. David Ormsby, Inc. delivers what no spin doctor can--creative and well-crafted communications solutions. We deliver the message strategy, the online strategy, and offline strategy execution that achieve results. Professionally.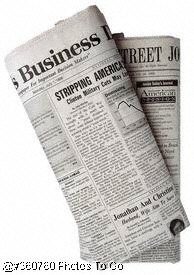 David Ormsby, Inc. specialize in five core communications areas:
Strategic Message Development

Public Policy Issue Research & Development
Media Relations & Communications Strategy

Online Public Relations
Crisis Communications

David Ormsby, Inc. Provide the Following Public Relations Services:
Communications Strategy: Help client craft a communication strategy, its messages, and its outreach to multiple audiences.
News Monitoring & Issue Development: Monitor tradition news media and social media sources to identify public relations opportunities.
Media Training: Train client senior staff on how to communicate effectively to the news media.
News Media Events Management & Strategy: Develop message strategy and choreograph and manage news conferences and other media events.
Communications Collateral: Craft speeches, press releases, letters to the editor, op-ed columns, newsletters, photo releases, fund-raising appeal letters, social media posts etc.
Crisis Communications: Help client develop and maintain crisis communication management system.
"David Ormsby generates the ideas that get news coverage." State Rep. Sara Feigenholtz (D-Chicago)